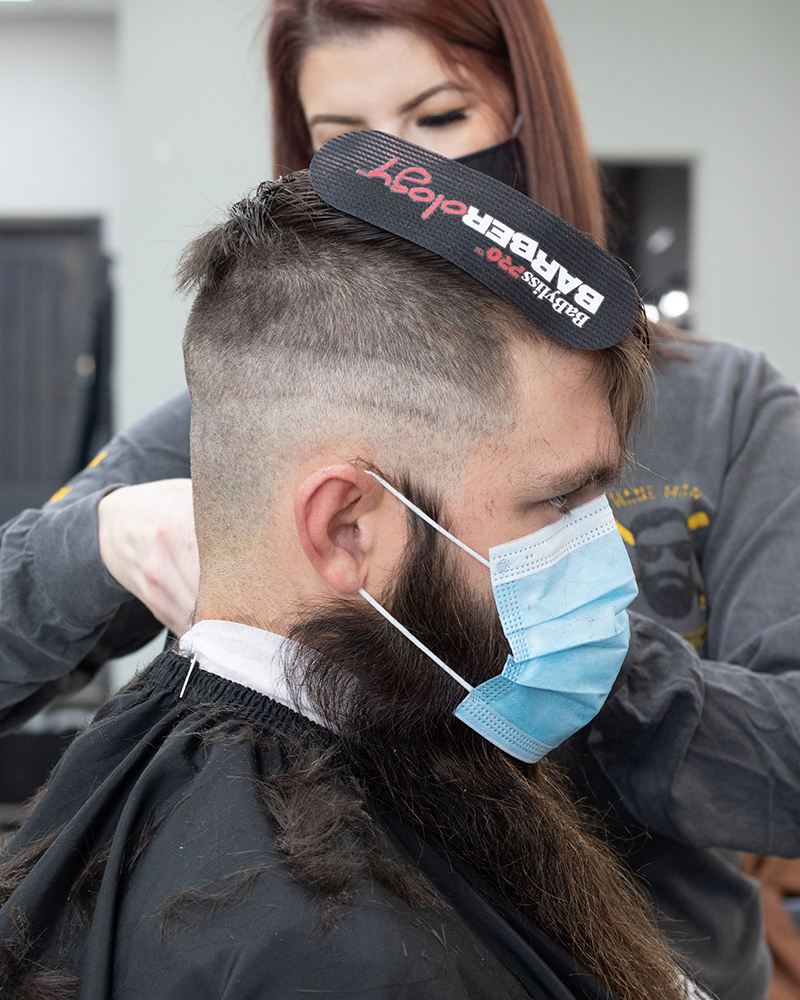 MANE MAN HAIRCUT
Expert Consulting
Detailed Haircut
Hair Free Rinse
Professional Styling
MANE MAN DELUXE
Expert Consulting
Detailed Haircut
Hair Free Rinse
Shampoo & Conditioner
Relaxing Face Towel
Professional Styling
GROOMING
Detailed edging and grooming to keep your facial hair looking sharp.
SHAVE
Hot foam and hot towel for a close shave with a classic straight or safety razor
Full Shave 
Beard Trim and Outline 
Beard Outline 
FACIAL
Gently remove excess oil, traces of dirt and black heads. Exfoliate dead skin cells with a black peel mask for smoother, softer, healthy glowing skin.
FLASH BACK 
Turn back time in just 10 min.
Color that naturally conceals grey and white hair.
STRAIGHTENER 
Get rid of unwanted waves.  This two step process takes only 30 min.
WAXING
Brow Clean Up 
Ears 
Nose Wax 
Neck Line Wax